CRE Pledge for Action
Sign the industry-driven CEO pledge and commit to real change in commercial real estate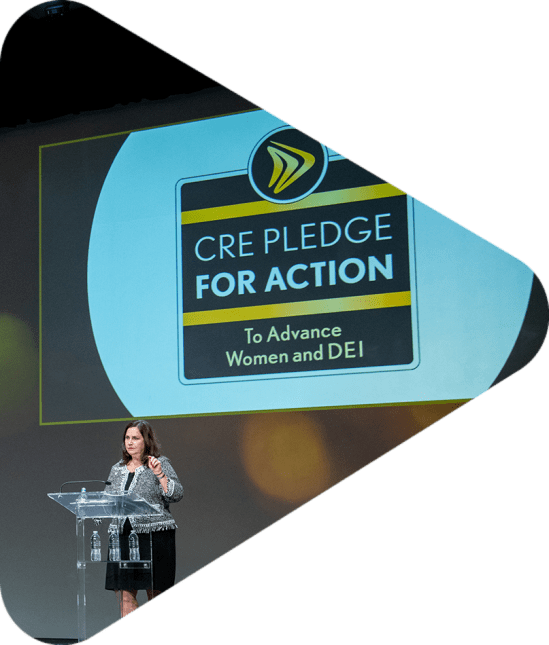 For more than 30 years, CREW Network has been advancing women and diversity in commercial real estate. Our collective efforts to achieve parity and greater diversity in the industry are far from complete—in fact, very little progress has been made in the last 15 years.
CREW Network invites all industry CEOs to commit to an industry-wide pledge to support the advancement of women and other individuals in underrepresented groups including but not limited to race, ethnicity, sexual orientation, ability, religion and age.
CEOs should hold themselves and their employees responsible for implementing initiatives that support the advancement of women DEI, and for continually and consistently measuring and evaluating progress. Companies that have signed our pledge are sharing their efforts, initiatives, and progress to inspire others and encourage accountability and transparency in creating a more equitable and diverse workforce.
View their progress
The CREW Network CRE Pledge for Action
To Advance Women and DEI
Organizations that make a public commitment are more likely to achieve their DEI goals. This pledge is a commitment to six goals:  
As CEO, when you sign this pledge, you send a clear message to your team, partners and clients that you stand for women and DEI in the commercial real estate industry.
Professionals represented
Why you should committ
We honor and recognize that companies are in different stages of their DEI strategies and journeys. When our benchmark study is released in 2025, we will instigate a Phase II of our industry-wide efforts to gauge next steps.
In addition to achieving these goals, your organization will also:
Be recognized as committed to and accountable for increasing DEI in your organization and the industry

Be acknowledged as an industry leader in DEI and advancing women

Have your logo listed on our pledge partner page

Receive access to our CRE pledge publicity tools, including the pledge logo and PR materials
Commit today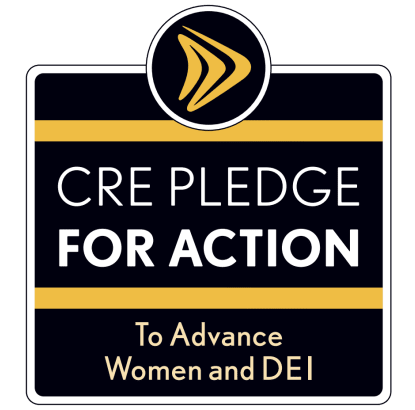 According to our 2020 benchmark study:
Women earn 10% less than men in base salaries and 56% less in commission and bonuses annually.

Women occupy 36.7% of the industry.

Women hold just 9% of C-suite positions.

Only 16% of CRE workplaces have 25% or more staff that have diverse ethnicities, origins and backgrounds.
View the study